This is by far my favorite dress I've made so far. I took inspiration from the character Charlotte York on Sex & the City...I've always loved her preppy, chic and modestly flattering style. There was a particular blue dress with a square neckline that I had in mind when making this dress, but I can't seem to find a picture of it online. Here are a few others that I like.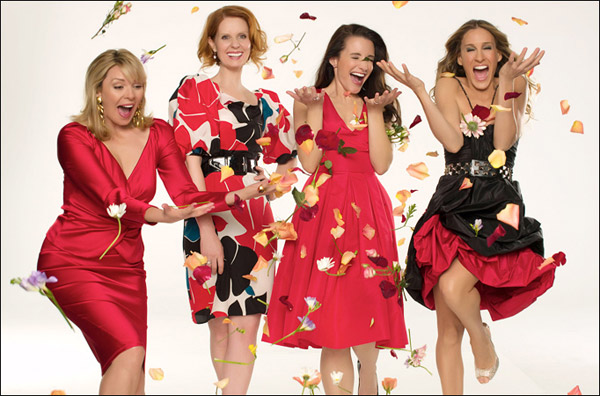 I wore mine today with a cream cardigan, pearls and leather accessories.
The square neckline got skewed into a slight sweetheart due to the fit...I think I need to make my darts a bit bigger. Anyway, I love how this turned out! I feel so elegant in it. :)
Again, I did the elastic back...I am going to attempt a zipper soon. Eek!
I used a different kind of elastic for this one, and actually got a bit of a looser fit. Still lovely and easy.
Now if I could only afford some Manolos to go with it...hehehe.